Who Mocked the Vote? Artists Fight Back Against Attacks and Election Fraud JUNE 1 (Saturday) 1:00-6:00 PM Pardec A and B, Commission on Human Rights of the Philippines
We are inviting fellow artists and cultural workers to attend a post-election forum on June 1, 1:00-6:00 PM at the Commission on Human Rights (CHR) Pardec A and B rooms.
Speakers are Atty. Neri Colmenares of Makabayang Koalisyon ng Mamamayan, Dr. Diosa Labiste of the UP College of Mass Communication and Tsek.ph, Albert Yumol of Computer Professionals Union and Kontra Daya, and Rochelle Porras of We Watch. Artists from various disciplines and formations are invited as reactors.
See you on Saturday!
This event is open to all CAP members, individuals, and groups. You may pre-register by email at concernedartistsph@gmail.com. See you!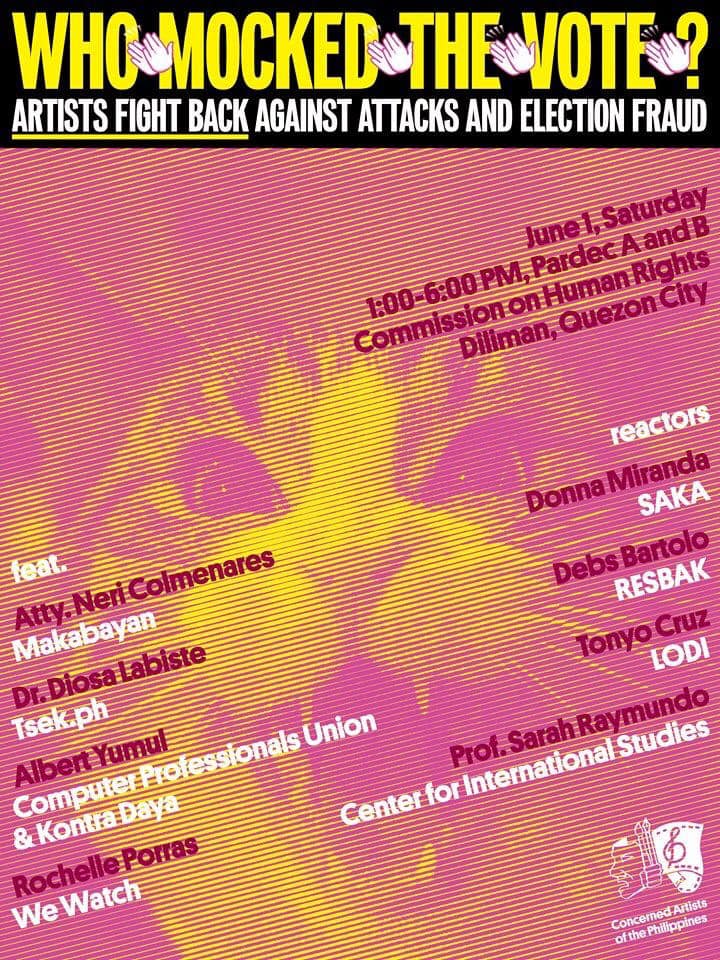 See post on Facebook.